A WINNING SYSTEM FOR B2B DEMAND GEN
WinFirst is a highly specialized firm focused exclusively on B2B demand generation. We help marketing teams achieve excellence in demand generation, allowing them to reap the reward that follow.
Demand Gen is the heart of B2B marketing – it is the marketing function responsible for delivering a steady flow of predictable qualified opportunities to the sales function.  In top-tier organizations, the demand gen function typically is responsible for creating 30-70% of the overall sales pipeline.  While the objective of the demand gen function is easily understood, achieving continual predictable results is extremely difficult. Surveys repeatedly show that marketing teams struggle to quantify the results of their efforts – in layman's terms this means that most are failing to meet the goals for opportunity creation.
Sustaining excellence in B2B demand gen requires three distinct, interdependent factors:  the system, operational excellence, and continual optimization.  WinFirst works with clients across all three areas to achieve and sustain excellence.
Our Differences
Project-Based

work that yields clear results

Almost all of our work is on a project basis, rather than on retainers
We help clients diagnose their existing systems, identify and prioritize where to engage with external help based on the biggest areas of need and the best opportunities for ROI on their consulting spend.
We define projects with clear end-dates, milestones and success metrics
We deploy the relevant external resources, fine-tuned to the client's situation – preceisely matching the required areas of expertise to the needs of the defined project
We deliver results, on time, meeting or exceeding expecations. Our projects are defined with a clear end-date and we optimize resources and schedules to deliver on time

Results Driven:

You need to deliver results for the business; your consultants need to be held to the same level of commitment.  We structure the cost of our projects to be weighted heavily on results and for relevant projects, we offer an opportunity creation guarantee. 

Systems Oriented:

We recognize that sustainable results are the output of the well-tuned demand gen system, and we apply systems-level thinking to all that we do.  Even when engaged in small scale projects to execute one particular campaign or event, we always make sure we understand the end-to end system within which we work 

Analytical and Data Driven:

 Excellence requires making informed decisions based on data. In working with clients, we ensure that all recommendations and prescriptive actions are based on clear data, and we use predictive modeling to determine expected results.  To do this requires discipline and expertise in quantitative methods, including a deep understanding of the metrics, how they are calculated, the data required, and the methods for data collection and normalization.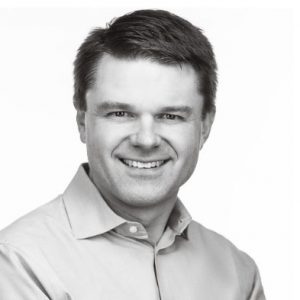 Tom Grave
President
WinFirst Marketing
WinFirst Marketing is managed by Tom Grave, a 20-year veteran of B2B marketing, who has served in CMO-level roles for early stage B2B tech companies for the last 10 years, including SimpliVity (acquired by HPE for $650M) and Diligent Technologies (acquired by IBM for $220M). Tom holds an undergraduate degree from Harvard, and an MBA from Wharton, where he concentrated on marketing and entrepreneurship.  (LinkedIn)  Recognizing the market need for a consultancy focused exclusively on B2B demand gen systems, Tom launched WinFirst in late 2017.  Our work is conducted by a wide network of consultants that cover each discipline within the broad spectrum of demand generation.   Each of our consultants is a practitioner first and foremost, with experience and expertise forged in the trenches as they worked in various marketing roles for B2B companies. 
We know that no individual or traditional agency/firm can deliver expertise all aspects of the end-to-end demand generation system.  Because we only work on a project basis, we pull from our broad network of veteran marketing experts to assemble the right team for the project based on the client's defined need and existing resources.