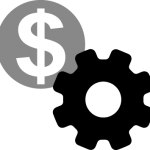 CAMPAIGN & PROGRAM EXECUTION
Drive Top ROI Across All Demand Gen Activities
Execution is the Key to Demand Gen Success
A high performing B2B demand gen system has many subcomponents and moving parts, all of which must be well-tuned and work in unison to accomplish a singular purpose — to produce a growing flow of highly qualified opportunities for the business to close.  Achieving extraordinary results requires nearly flawless execution of the various aspects of the system– the campaigns, programs, tactics, processes and workflows that are the core of marketing's role.  
Think about it:  the demand gen operation is responsible for the very delicate function of shepherding new prospects along the path to becoming a customer.  Demand gen operations drive the customer journey:  making the first impression with prospects, compelling them to take some initial action, fostering live calls or meetings with the customer, and coordinating various "mid-funnel" and "bottom-funnel" activities to help the prospect make the decision to buy your solution.  Anything less than excellent operations in this domain are directly seen and felt by the prospect, and in today's hyper-competitive market, prospects are quick to abandon vendors if they perceive sloppy executions in the marketing and sales functions (after all, if they can't get that right, can they deliver on the promised solution?)
The challenge for most B2B marketing teams is that given the breadth of marketing's role and the constraints of the marketing team resources, flawless execution on all aspects of the demand gen system is almost impossible.  Often the 80/20 rule takes over (wherein 80% of the value of a given task is accomplished in the first 20% of the effort expended)… but 80% won't cut it in today's hypercompetitive B2B marketing environment.  That final 20% is where extraordinary results can be achieved.   
WinFirst Demand Gen Operations Execution
Allowing WinFirst to take on all or part of your demand gen operations allows you to quickly achieve excellence across the gamut of activities that comprise your overall demand gen engine.  We help clients by focusing on all of the details required to execute campaigns, programs, and/or internal workflows with excellence.  Our execution services span the full range of sub-functions within the demand gen system:
Analysis: Modeling, metrics, scoring and reporting
Marketing Automation
Email campaigns
Content Marketing
Webinars
Events
Web Conversion optimization
BDR/ SDR management
As with everything we do, we perform a client's operations in the context of their overall system, becoming an extension of their team.  By offloading operations to us, WinFirst clients see a dramatic improvement in the results of demand gen operations, and are able to free up the cycles of the team and the marketing leadership, and can invest more energy on the other things that marketing does best.